The highway guardrail uses the deformation of the soil foundation, column and beam to absorb the collision energy, and forces the out-of-control vehicle to change direction and return to the normal driving direction to prevent the vehicle from rushing out of the road to protect the vehicle and passengers and reduce the loss caused by the accident. .
According to the waveform, it can be divided into a double wave waveform guardrail and a three wave waveform guardrail.
According to the surface treatment, it is divided into two types: hot-dip galvanized wave guardrail and galvanized spray.
The use of highway guardrails: construction of highways, large parking lots, scenic spots, high-speed, provincial roads, rural roads and other safety collision avoidance projects.
Shanghai Metal Corporation is a professional manufacturer and supplier of Highway Guardrail Plate with high quality and reasonable price. If you want to know more about Highway Guardrail Plate products or Highway Guardrail Plate price please feel free to contact us, we will reply you within 24 hours.

Regular Size of Highway Guardrail Plate:
Corrugated steel plate: Two-wave: 4320mm×310mm×85mm×3/4mm
Upright column for two-wave: 114/140mm×4.5mm×height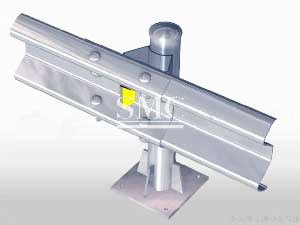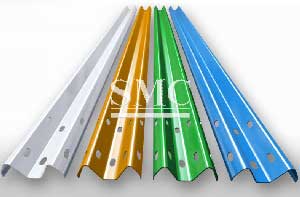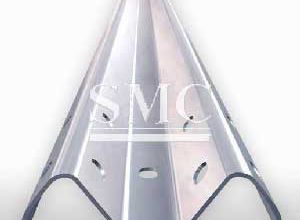 Three-wave: 4320mm×506mm×85mm×3/4mm
Upright column for three-wave: 130mm×6mm×height, 140mm×4.5mm×height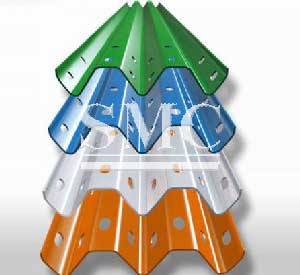 Anti-collision grade: A/B/SA/SB/SS

Material of Highway Guardrail Plate:
Galvanized Steel & Prepainted Galvanized Steel
1.Two-wave Corrugated Steel 2. Three-wave Corrugated Steel 3. Prepainted Corrugated Steel
A set of road guard rail consists of: corrugated steel plate, upright column, cap of column and bracket.